Home

»

Current Award Winners
NPHF/Astellas Promoting Heart Health Across the Age Span Award Program 
2017-2018 Award Winners
Pediatric Award 
NPHF is proud to announce that this Pediatric Award-Winning project has been selected to be displayed at the Smithsonian National African-American History Museum.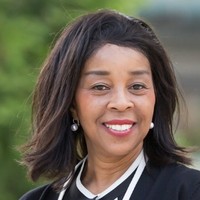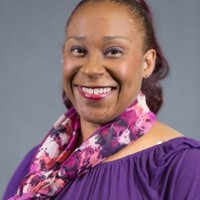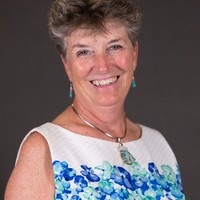 Sandra Davis, PhD, DPM, ACNP-BC, Adriana Glenn, PhD, FNP-BC, and Karen Dawn, DNP, PHCNS-BC, CDE
Dr. Davis has been in academia for the past eighteen years serving in both faculty and administrative roles. She is currently Associate Professor and Assistant Dean for Diversity, Equity and Inclusion at the George Washington University School of Nursing and is board certified as an Acute Care Nurse Practitioner.   Her research interests are health equity, social determinants of health, and healthcare simulation.  Recently Dr. Davis co-published an article in the Journal for Nurse Practitioners entitled Social Determinates of Health: Knowledge to Action and has presented her work on Teaching Graduate Nursing Students Social Determinants of Health with Simulation Based Learning at national interprofessional conferences.  Dr. Davis is Past President of the Nurse Practitioner Association of the District of Columbia.  She is a fellow of the American Association of Colleges of Nursing (AACN) – Wharton Executive Leadership Program and AACN's Leadership for Academic Nursing Program.  
Dr. Glenn is currently Assistant Professor at the George Washington University School of Nursing. She has almost 30 years of experience as a family nurse practitioner and over 10 years of experience in higher education. Her primary research interest consists of using qualitative methods to study how families of children with rare diseases use the internet for communications, information seeking behaviors, and finding online support. Additionally, she has interests in addressing issues regarding culture and health. Dr. Glenn has extensive experience teaching in a variety of academic environments including: clinical instruction, precepting and lab instructor at community college, undergraduate and graduate levels. Dr. Glenn lends her expertise as a legal nurse consultant rendering opinions related to the delivery of nursing and other healthcare services.
Dr. Dawn is an Assistant Professor in the School of Nursing at George Washington University, teaching in the Accelerated Bachelor of Science program. She has over 30 years' experience in diabetes management, chronic disease prevention, health promotion and is the developer of hundreds of creative health education tools to assist people with chronic disease. A Certified Diabetes Educator and Public Health Clinical Nurse Specialist, Dr. Dawn has extensive experience working with undergraduate nursing students in community settings, including international trips to Haiti, public health departments, community service boards, free clinics, homeless shelters, summer camps with vulnerable populations, environment protection, and prison nursing.
Their project, "The Social Determinants of a Heart Healthy Community: A Participatory Action Research," engaged middle school students from an underserved community of Washington, D.C. in a participatory action research project.  The purpose of the project was to provide the students with an early understanding of the connections between the social environment, policy, and a heart-healthy community.  The students received digital cameras and went out into their neighborhoods and photographed the facilitators and barriers to heart health.  They then used the photographs, analysis, collaborative investigation, and group dialogue to identify the social determinants that promoted or impeded a heart health community.  Equipped with this vital information, they learned how to frame an issue and write a letter to the governor, their congress person or community leader as a powerful message of how the heart health of citizens are being affected both positively and negatively by the social determinants of health within their community.  The project culminated in an exhibit where students displayed their photographs and shared their stories.  Their letters to the governor, congress and community leaders were also on display.  This Pediatric Award-Winning project has been selected to be displayed at the Smithsonian National African-American History Museum.
Adult Award

Jennifer Timm, MS, RN, PHN
Jennifer is a full-time nursing faculty at Winona State University.  Her experience includes over 14 years in nursing practice, leadership, and education.  Jennifer received a BSN, MSN, and DNP at Winona State University in Winona, Minnesota.  Implementing innovation to improve patient outcomes fuels Jennifer.  Her work has included leading (1) an interprofessional team's redesign of an outpatient mental health clinic's access model through implementation of an interprofessional triage clinic, (2) the development of an integrated outpatient mental health and substance use clinic, (3) the implementation of a Health in All policy in a poverty-stricken, rural county facing significant poor health indicators, (4) the design of a regional, three-county model for providing outpatient mental health and substance use services through use of psychiatric nurse practitioners, an interprofessional team, and telehealth services, and (5) implementation of an interprofessional clinical education model serving faculty, students, and community.  Jennifer enjoys the process of system change, rapid quality improvement, and innovation.  Sharing these processes with students is the center of her work.  Current scholarship activities include implementing best practices in an interprofessional clinical education model, including interprofessional education, motivational interviewing, trauma-informed care, poverty-informed care, and creating healthy communities through collaboration among health and non-health sectors.
Jennifer's project, "Promoting Heart Health through an Interprofessional Student-led Clinic" aims to promote heart-health across the life span for the local community.  The project will answer the clinical question of "Does a heart-health promotion program administered by a student-led free mobile clinic for low-income adults and adolescent/young adults increase the time spent engaged in moderate-vigorous physical activity daily and improvements in healthy lifestyle across 90 days?"
Adult Award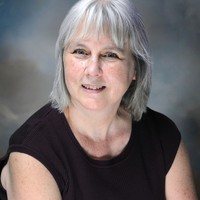 Mary DiGiulio, DNP, APN, FAANP  Dr. DiGiulio has been a primary care provider for 2 decades.  Since 2011, she has been practicing at Bergen Volunteer Medical Initiative (BVMI), providing primary care for working, uninsured patients who often have difficulty accessing affordable medications and equipment necessary for self-monitoring of chronic conditions, such as hypertension and diabetes.  She is also a member of BVMI's Medical Services Committee and Strategic Planning Task Force. Dr. DiGiulio is board certified as an adult and gerontological nurse practitioner and is on the faculty at Rutgers School of Nursing.  
Her project, "Monitor to Control," focused on whether or not blood pressure control is improved by providing patients with education and personal blood pressure equipment for at-home monitoring.  Blood pressure cuffs were provided to patients diagnosed with either hypertension or elevated blood pressure.  They were instructed on the proper use of the cuff and documentation of the home readings on a BP log that was developed in English and Spanish.  Findings concluded that there was  a significant decrease in the percentage of patients who had stage 2 hypertension as well as an increase in those with normal, elevated and stage 1 hypertention after they were given blood pressure cuffs for home monitoring. 
Pediatric Award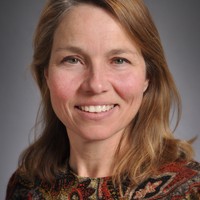 Kristin Haglund, PhD, FNP, PPCNP, BC
Dr. Haglund is a certified nurse practitioner with over two decades of experience as a primary care provider.  She is an Associate Professor in the College of Nursing at Marquette University where she is the coordinator for the pediatric primary care nurse practitioner option.  She maintains clinical practice in several NP managed workplace clinics and at a pediatric primary care clinic in Milwaukee.  Her nursing research generates knowledge and interventions to facilitate optimal health and psychosocial outcomes for children and adolescents at risk due to poverty, discrimination and/ or chronic conditions. Specifically, she has conducted research regarding healthy interpersonal relationships and prevention of dating violence, sexual risk reduction, religiosity and spirituality among adolescents, and improving health of children and adolescents with chronic conditions. 
Her project is entitled "Mindfulness Practices to Promote Heart Health Among Afro-Latino Youth." The goal of the project was to improve and promote heart health in children of Afro-Latino heritage through mindfulness practices that changed how their minds and bodies respond to stressors to increase resiliency, mitigate the effects of stress, improve immediate heart health, and decrease future cardiovascular risk factors.  To accomplish their goal, the staff of Bembe Drum & Dance were trained to utilize play-based strategies and percussion-based mindfulness techniques and incorporated them into an eight-session after-school program.  They received specific training in mental health and stress of children, and the techniques they incorporated in the classroom were meant to carry over to the children's personal lives. The play-based interactions with students were very effective and resulted in increasing attention, following directions, and decreased distruptions in the classroom.  The students enjoyed the interactions and, in the process, learned how to assess their feelings of stress and articulate what they were feeling.  The children learned percussion-based exercises they can incorporate at home to cope with stress, calm themselves down, or release pent-up energy.  Compared to the previous year, the implementation of the stress and mindfulness training led to advanced accomplishments in percussion and dance for the children.
Geriatric Award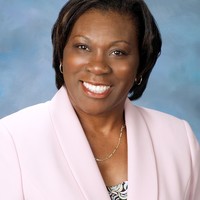 Diane Y. John PhD, ARNP, FNP-BC  Dr. John is an Associate Professor with Frontier Nursing University and is a Board Certified Family Nurse Practitioner (FNP-BC).  Her clinical practice as an FNP includes working with populations across the lifespan, as well as community work with diverse populations. She was the recipient of Frontier Nursing University's Faculty Innovation Award in 2015 and has presented at national and international nursing conferences.  
Her project, "Nurse Practitioners' Influence on Heart Healthy Behaviors," was conducted from May 2017 to November 2018.  It integrated Motivational Interviewing into a community education initiative in Broward County, Florida, with the goal of helping patients change behaviors associated with heart disease.  
Motivational Interviewing is an evidence-based technique of change-talk useful as an intervention for lifestyle problems where healthcare providers become the helper in the change process for clients. Volunteer nurse practitioners, NP students, and community advocates were taught Motivational Interviewing techniques via an online course.  Participants were accessed via community events.  
After the dialogue between volunteer NPs and community dwellers a heart-healthy behavior scale was used to collect self-reported informaiton from participants about their commitment to change lifestyle behaviors associated with heart health.  Seventy-six percent of responses from community dwellers indicated a commitment to change behaviors associated with heart disease, indicating a high success rate using the technique of Motivational Interviewing.  
Ms. John's intruiging project had a positive outcome and influenced her fellow community members to intitiate positive changes in their heart health.  
2016-2017 Award Winners
Young Adult Award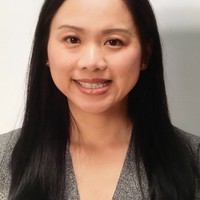 Duachy Vang, BSN, RN is currently a DNP student in the FNP track at University of Wisconsin Milwaukee.  She has worked as an RN for over 13 years with experience in inpatient cardiac, phych, home health, and telemedicine. Her passion is promoting health and wellness in low-income racial and ethnic minority populations, and specifically among Asian-American subgroups.  Through her active involvement in the Hmong community in southeastern Wisconsin, she has learned that second generation Hmong Americans are at high risk of developing diabetes due to earlier adoption of Western diets, contemporary inactive lifestyles, and psychosocial stress exacerbated by weaker traditional familial and cultural ties.  The goal of her DNP project, "Development of Culturally Tailored Diabetes Education for Second Generation Hmong Americans," was to increase diabetes risk awareness, inspire action towards healthier lifestyles, and empower collaboration with healthcare providers about screening, prevention, and early management for Hmong Americans.
The project design was quantitative using a pre-post test to quantify outcomes of diabetes education.  A sample size of 30 participants over 18 years of age was recruited from a Hmong-based organization in Southeast Wisconsin.  They were presented with diabetes and healthy lifestyle educational infographics and videos.  After the presentation, question-specific analysis suggested that while many participants were aware of diabetes being a common phenomenon among Hmong Americans, they were not well informed about their own personal risks as 2nd generation.  The were also unclear about specific diabetes terms such as "insulin resistance" and "type 1 diabetes."  
Duachy was chosen to present her diabetes and healthy lifestyle infographics at the Milwaukee Consortium of Hmong Americans on April 21, 2017.  She printed the info-graphics that went along with her project and handed them out to audience members.  The same info-graphics will also be used with patients in a Milwaukee federally-qualified health center that serves a population with a high prevalence of diabetes.  Ms. Vang has made a valuable contribution to her community with her interesting and informative project.
Pediatric Award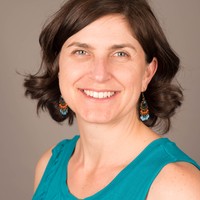 Victoria Keeton, MS, CPNP, CNS, is a certified pediatric nurse practitioner and clinical nurse specialist with over a decade of experience in pediatric primary care and nursing education.  She is an Associate Clinical Professor at the University of California, San Francisco, as well as an NP at Zuckerberg SF General Hospital in the Children's Health Center and Obesity Clinic.  She is bilingual and bicultural and has primarily served Latino and under-resourced populations in community health and school-based health settings in the San Francisco Bay Area, New York City, and Los Angeles County.  Victoria has clinical expertise in childhood obesity prevention and management and has published on obesity as it relates to physical activity, special needs populations, and behavioral health concerns in children.  Her project, "Impact of a Clinic-Based Pilot Educational Intervention on Health and Lifestyle Indicators of Obese Latino Preschool-aged Children and their Families," will eventuate the impact of a 12-week intervention program to encourage healthy lifestyle behaviors among Latino families and their preschool-aged children, looking at specific parameters including, child BMI, blood pressure, self-reported dietary habits and physical activity, as well as parental satisfaction.
Geriatric Award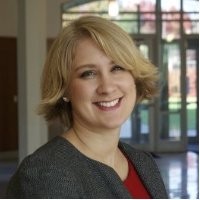 Dr. Meredith MacKenzie, PhD, CRNP, CNE is an assistant professor at Villanova University College of Nursing and a nurse practitioner at the Unity Clinic in Philadelphia, PA, a free clinic which serves a large Indonesian population in the local area.  Dr. MacKenzie earned dual MSNs in Adult Geriatric Primary Care, a Post-Master's in Nursing Education and her PhD from the University of Pennsylvania.  Her research focuses on health outcomes and self-care for patients with cardiovascular disease and their family caregivers.  Dr. MacKenzie's clinical expertise includes prevention and treatment of cardiovascular disease in diverse populations.  Her project, "A Culturally Tailored Approach to Lifestyle Modification (Indonesian Community)," focuses on reducing the high incidence of hypertension in the community by improving adherence to lifestyle modification.  Significant barriers have been identified and specific interventions developed to address these, including translation of HTN educational materials into Indonesian, exercise and nutrition classes, and self-monitoring of BP.  Expected outcomes will be improved patient adherence to lifestyle modifications with resulting improvement in blood pressure control.
Young Adult Award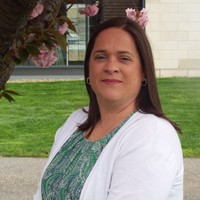 Mary McCormack, MS, APRN, FNP-C, DNP(c) is an adjunct faculty member in the graduate nursing department and Molloy College where she is actively pursuing her Doctor of Nursing Practice Degree.  She earned her Masters of Science Degree (Family Nurse Practitioner) at Molloy in 2009.  Mary practices as a Family Nurse Practitioner in Pre-Surgical Testing at Northwell Health in Manhasset, NY.  Her nursing career has primarily focused on caring for cardiac patients in both the inpatient and outpatient setting, including post open heart surgery, cardiac transplantation, and cardiac imaging.  Mary has dedicated her doctoral studies toward improving patient outcomes from sudden cardiac arrest (SCA).  Her doctoral project, "Creation of a Campus-Wide Sudden Cardiac Arrest Safety Net," aims to empower student athletes witht the life-saving skills necessary to assist victims of SCA occurring in the community.  Mary is passionate about improving cardiac screening procedures for students and providing community CPR and AED education.  
Geriatric Award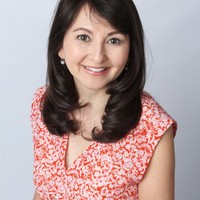 Kelley M. Anderson, PhD, FNP is an Associate Professor of Nursing at Georgetown University School of Nursing & Health Studies and serves as faculty member teaching in te DNP, Clinical Nurse Leader, and Undergraduate Honors Programs.  Dr. Anderson has held a clinical position as NP at Medstar, Georgetown University Hospital in the division of Cardiology since 2002.  In 2013 she began collaborating with the Arlington Street People Assistance Network (A-SPAN) to provide primary care services to the homeless in Arlington, VA.  Dr. Anderson has published in peer-reviewed journals including the Journal of American Association of Nurse Practitioners, Heart & Lung, Journal of Acute and Critical Care, Journal of Cardiovascular Nursing and she is the editor of Advanced Practice Nurse Cardiovascular Clinician.  Dr. Anderson's project, "Development of a Heart Failure Action Plan," will inform the development of on action plan for individuals living with heart failure.