Home

»

Opioid Education/CO*RE
Opioid Education/CO*RE

About CO*RE
Collaborative for REMS Education
CO*RE's mission is to ensure that Immediate Release (IR) and Extended Release-Long Acting (ER/LA) opioids are prescribed, when indicated, in a manner that enhances patient well‐being and does not contribute to individual or public harm. The NPHF is proud to be one of 9 partners in the CO*RE collaborative. 
CO*RE Partners
American Academy of Hospice and Palliative Medicine
American Academy of Physician Assistants
American Association of Nurse Practitioners
American Osteopathic Association
American Society of Addiction Medicine
California Academy of Family Physicians
Interstate Postgraduate Medical Association
Medscape
Nurse Practitioner Healthcare Foundation
Primary care providers, pain management, addiction and palliative care specialists, and clinicians representing all arenas of the health care system struggle to successfully manage their patients' pain. For many patients, IR and ER-LA opioid medications constitute an effective and valuable element in the pain management plan. However, opioid prescription involves many complex issues of misuse, abuse, addiction, adverse effects, and fear of legal and regulatory action. In order to address risk and safety concerns, reduce serious adverse outcomes, and simultaneously ensure that pain patients maintain necessary access to opioids, the FDA has developed a Risk Evaluation and Mitigation Strategy (REMS) that applies to all opioid medications.
The NPHF sponsors the live continuing education curriculum, which was developed by CO*RE, "Pain Management and Opioids: Balancing Risks and Benefits," at national, regional and state nurse practitioner conferences. We also have an online program available tuition-free listed below.  
Continuing Education Courses Live and Online 

All of our 2020 live meetings have been completed. Please check back with us for a list of events coming in 2021. 
The accreditation period for NPHF's online opioid educational program has expired.  Therefore, we are referring you to a similar program offered by one of our CO*RE partners, the American Association of Nurse Practitioners. Their program is 3 contact hours of CE, all of which may be applied toward  pharmacology. The program is accredited until February 28, 2021. 

Click here to access this program.  

 
Contact Jennifer Koenig, MA, CCMEP at jkoenig@nphealthcarefoundation.org with questions.
FACULTY
The outstanding Faculty Members for the NPHF CORE Program include: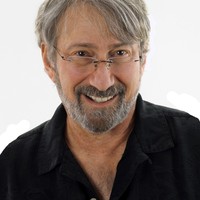 Alan Agins, PhD received a Masters in Pharmacology & Toxicology and a Ph.D. in Pharmaceutical Sciences from the University of Rhode Island. He has held faculty appointments at Brown University Medical School, Northeastern University School of Pharmacy and University of Virginia School of Nursing. During his tenure at Brown, Dr. Agins was the recipient of the Dean's Teaching Excellence Award for five consecutive years. Over the past twenty-two years, Dr. Agins has lectured nationally on all topics of pharmacology to more than 85,000 advanced practice clinicians and allied healthcare professionals. He has authored three books, co-authored textbook chapters and has served as primary reviewer for various journals, CE monographs, textbooks and newsletters. Dr. Agins was instrumental in designing and developing the NPHF-CORE website for the ER/LA Opioid REMS program.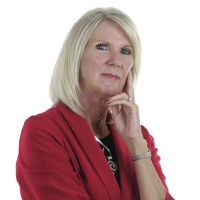 Jody Agins, MSN, FNP/GNP-BC received her MSN/Family Nurse Practitioner from the University of Kansas and is board certified by the ANCC in Family Practice and Gerontology. She is the founder & executive director, and practices as an NP, for Collaborative Medical Provider Group (PLLC), a consortium of private practice clinicians in Tucson, AZ. Jody is also the Clinical Services Director for Agape Hospice and Palliative Care and is a primary care provider for CareMore Touch, also in Tucson. In addition, she serves as a clinical preceptor for Family and Geriatric Nurse Practitioner students at a number of universities in Arizona.  Jody is also invited to speak nationally on pain management, geriatric care and a variety of other topics for various NP organizations.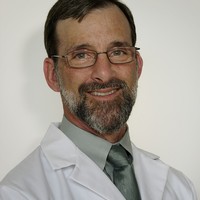 Paul Arnstein, PhD, NP-C, FAAN has over 30 years of experience as an advanced practice nurse helping patients with pain.  Paul is a certified Family Nurse Practitioner, Clinical Nurse Specialist & Pain Management Nurse at Massachusetts General Hospital, a Mayday Foundation Pain and Society Fellow & Adjunct Associate Professor teaching nurse practitioner students. He is actively involved in developing Centers of Excellence in Pain Education (CoEPE), developing nurse practitioner and interprofessional curricula using case-based learning modules to promote safe, effective multimodal pain treatment. As a Connell Nursing Research Scholar, he is testing the use of Technology-Assisted Pain relief (TAPr) apps that patients can use on their computer, tablets or Smartphones to reduce opioid use.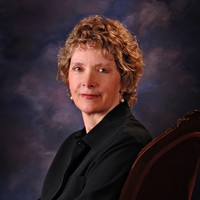 Teresa Keane, MSN, PMHNP received her MSN and Post-Masters certification as a Psychiatric Mental Health Nurse Practitioner at Oregon Health & Sciences University and is ANCC Board Certified as an Adult Psychiatric NP.  In 1995, Teresa opened the first Stress Reduction Clinic at OHSU where she was a faculty member in the Schools of Medicine and Nursing.  She represented nursing on the Oregon Pain Commission and the Prescription Drug Monitoring Advisory Committee. In 2013, Teresa was invited to provide expertise to the Governor's office as legislative concepts are developed for the legislative session.  Currently, she is a Board Member of the Western Pain Society and practices at the Pain Management Clinic at NW Kaiser Permanente where she has worked with chronic pain patients for over 10 years. Teresa continues to advocate for her patients' access to effective treatments for pain control.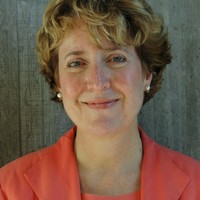 Barbara St. Marie, PhD, ANP, GNP, ACHPN is an Adult, Gerontology, Primary Care Nurse Practitioner, Pain Management Certified, and an Advanced Certified Hospice and Palliative Care Nurse.  She has over 20 years experience as a Nurse Practitioner, with experience in outpatient and inpatient care and clinical expertise in pain management for those with substance use disorder.  Her areas of research include people with pain receiving methadone for substance use disorder, people with pain receiving opioids in primary care, experiences of nurse practitioners while prescribing opioids for those with pain and substance use disorder, patients with opioid use disorder admitted for treatment, and decision support for primary care providers managing pain for patients with risk for opioid misuse or abuse. She is on the Advisory Board and on faculty for CO*RE REMS.  She is currently Assistant Professor at the College of Nursing, University of Iowa, where she teaches pathophysiology and pharmacology in the DNP program.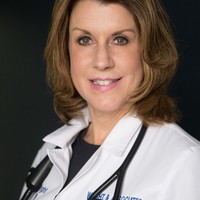 Wendy L. Wright, MS, ANP-BC, FNP-BC, FAANP, FAAN is certified as both a family and adult nurse practitioner and is the owner of two nurse practitioner operated clinics within New Hampshire. She is a national faculty member for the CO*RE opioid safe prescribing curriculum. Wendy is the recipient of both the Excellence in Research and Excellence in Clinical Practice awards from Simmons College in Boston. She was chosen by the American Academy of Nurse Practitioners to receive the New Hampshire Excellence in Practice award and by her peers as the New Hampshire Nurse Practitioner of the Year. Wendy is the founder of the New Hampshire Chamber of Entrepreneurial Nurse Practitioners, an organization designed to assist nurse practitioners with independent practice issues. She is adjunct graduate faculty at the Simmons College Graduate Nursing Program where she teaches in the DNP program.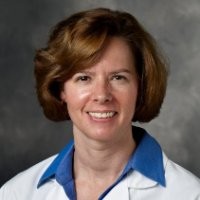 Theresa Mallick-Searle is an Adult Nurse Practitioner with over 20 years' experience at Stanford Health Care in Palo Alto, California. She received her graduate degree from University of California, San Francisco.  Theresa's current clinical practice focuses primarily on evaluation and treatment of individuals suffering from acute and chronic pain conditions in both the hospital and outpatient settings.  As part of her commitment to education and professional development, she lectures extensively on topics surrounding pain management both locally and regionally.  She has authored and co-authored numerous articles, abstracts, and book chapters on topics pertaining to pain assessment and management. Theresa is a clinical preceptor for NP and PA students in the greater Bay Area; she also mentors and instructs the fellows and residents on the Stanford Pain Service. Theresa is actively involved in multiple professional organizations including:  The American Association of Nurse Practitioners, California Association of Nurse Practitioners, American Society of Pain Management Nursing and American Academy of Pain Medicine.  As part of her commitment to safety and ethical treatment of patients with pain; Theresa has provided services as an independent expert witness on issues related to pain management and treatment.
These CO*RE educational activities have been supported by an independent educational grant from the ER/LA Opioid Analgesic REMS Program Companies.  Please see http://ce.er-la-opioidrems.com/IwgCEUI/rems/pdf/List_of_RPC_Companies.pdf for a listing of the member companies.  This activity is intended to be fully compliant with the ER/LA Opioid Analgesic REMS education requirements issued by the US Food & Drug Administration.