The Nurse Practitioner Healthcare Foundation is partnering with national, state and regional conferences around the U.S. to present the Live Program, "Pathways in Pain Management: Osteoarthritis and Chronic Low Back Pain," a dynamic CE presentation focusing on issues related to pain.  The sessions will address the pathophysiology of chronic pain, evidence-based pharmacological and non-pharmacological treatment options for osteoarthitis and chronic low back pain, emerging treatment modalities to consider in managing these conditions, as well as appropriate education tools and resources to support patients with OA and CLBP.
This program will be presented in 2020 at the conferences listed below.
August 17, 2020- VIRTUAL 
Wisconsin Nurses Association
(1.25 ANCC CE hours)
Madison, WI
Speaker: Wendy Wright, DNP(c),
FNP, FAANP, FAAN, FANP
September 26, 2020-VIRTUAL 
Gerontological Adv
Speaker: Adv
anced Practice Nurses Association 
(1 ANCC CE hours)
New Orleans, LA
Speaker: Wendy Wright, DNP(c),
FNP, FAANP, FAAN, FANP
October 28, 2020 - LIVE WEBINAR , 7:00 PM EST 
Nurse Practitioner Association of New York State
(1.25 ANCC CE hours, of which 0.75 Pharm)
Speaker: Wendy Wright, DNP(c),
FNP, FAANP, FAAN, FANP
About the Faculty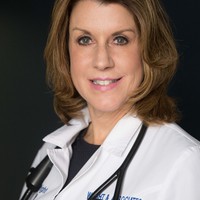 Wendy L. Wright, MS, ANP-BC, FNP-BC, FAANP, FAAN is certified as both a family and adult nurse practitioner and is the owner of two nurse practitioner operated clinics within New Hampshire.  She is a national faculty member for the CO*RE opioid safe prescribing curriculum.  Wendy is the recipient of both the Excellence in Research and Excellence in Clinical Practice awards from Simmons College in Boston.  She was chosen by the American Academy of Nurse Practitioners to recieve the New Hampshire Nurse Practitioner of the Year.  Wendy is the founder of the New Hampshire Chamber of Entrepreneurial Nurse Practitioners, an organization designed to assist nurse practitioners with independent practice issues.  She is adjunct graduate faculty at the Simmons College Graduate Nursing Program where she teaches in the DNP program.
For additional resources and tools to use in your practice, click here.