NPHF/Procter & Gamble Endowed Scholarship in Community Service
2018-2019 Winner
Pamela Alva Porroa

2017-2018 WINNER
Nadia Al-Lami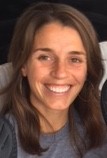 Nadia Al-Lami is completing the Masters of Science and Pediatric Nurse Practitioner program at the University of California, San Francisco, where she balances her clinical and academic responsibilities while also working and volunteering for community-based childhood obesity prevention efforts. She has established relationships with local produce and farm delivery programs to encourage them to partner with Head Start schools to provide access to healthy and affordable food. Demonstrating cultural sensitivity by working with diverse and under-resourced communities on a variety of projects, she has traveled to Ecuador as a UCSF Global Health Fellow, sharing nutrition resources and educational tools in urban and rural community healthcare settings. Nadia also participated in the development of an evidence-based, nationally recognized obesity prevention program at Stanford Children's Health.
With a passion for reducing childhood obesity rates in underserved communities, Nadia's plans after graduation include working in a Federally Qualified Health Clinic in the San Francisco area, setting up obesity prevention and health advocacy programs to help low-income families meet their living and health needs. Nadia also plans to continue to advocate at the health policy level to highlight disparities and find solutions for more equitable health care delivery.
The Nurse Practitioner Healthcare Foundation is pleased to award the NPHF/Procter & Gamble Community Scholarship to a woman who is certain to be a future NP leader.
2016-2017 WINNER
Nelly Kangethe, DNP, RN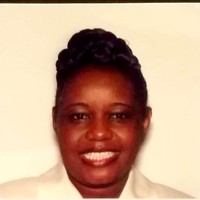 Nelly Kangethe, DNP, RN will complete the Post-Masters Certificate Program as a Psychiatric Mental Health Nurse Practitioner at Drexel University in June, 2017. Nelly has worked with underserved populations since 2010, when she started a volunteer position at the Immigration Outreach Service Center in Baltimore, developing care plans that contributed to the prevention of illness, disability and premature death from chronic disease. As the Co-Chair at the Global Campus of Innovative Technologies, Nelly has organized medical missions to Africa and continues her work in Africa feeding the homeless, organizing medical missions and volunteering in service to hospice patients. Through her work with communities in Baltimore and Africa, Nelly recognizes that resources for people with mental illness are limited. Her goals after achieving her PMHNP include implementing community psychiatric programs in Baltimore and Africa which will provide services to under-served populations as well as serve as a clinical site for NP students and community volunteers.
The Nurse Practitioner Healthcare Foundation is pleased to award this scholarship to a truly remarkable woman who will be an outstanding NP leader. 
2015-2016 WINNER
Michaela Jones, MS, ANP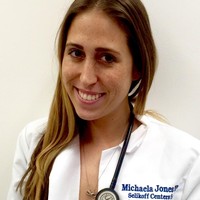 Michaela Jones, MS, ANP is completing her Doctor of Nursing Practice at Columbia University School of Nursing in New York City, with expected completion in the Fall of 2016. Ms. Jones currently works as a nurse practitioner at the World Trade Center Health Program, providing comprehensive primary care for 9/11 responders who became ill from environmental exposures at Ground Zero. She has served as an intern at a primary care clinic for the underserved, managing patients with multiple chronic comorbidities within a challenged system which affected the quality of care she was able to provide. This inspired her to become part of the solution by completing her DNP. After graduation, Ms. Jones plans to expand her role at the World Trade Center Program to provide a high standard of expertise while serving these patients with complex medical and psychological needs.
The Nurse Practitioner Healthcare Foundation proudly awards this scholarship to Ms. Jones, an outstanding Nurse Practitioner leader in service to her community.
2011-2012 WINNER
Sonia Rich Mazzeo, RN, BA
Sonia Rich Mazzeo is pursuing her Masters in the Community-based Family Nurse Practitioner Program at the Frontier Nursing University in Hyden, Kentucky. She works as a hospice RN at the Cuidado Casero Hospice. Ms. Mazzeo is the co-founder and chairperson of Coastal Volunteers in Medicine, a registered public charity working on establishing a free healthcare clinic for the uninsured in Ocean County, New Jersey. She grew up in Buenos Aires, Argentina where she first began her healthcare career as a volunteer in the maternity ward at the age of 16. Ms. Mazzeo is focused on equality, and women's rights and eliminating health disparities.
2008-2009 WINNER
Katheryne Tifuh Amba, RN
Graduated May 2009 with a Master of Science in Nursing with an Acute Care Nurse Practitioner concentration from Marquette University College of Nursing in Milwaukee, Wisconsin. Tifuh is originally from Cameroon and speaks multiple languages—her original degree was in Linguistics. Presently, she works as an ICU Travel Nurse and engages in volunteer activities in the Milwaukee Inner City Area. She is the Treasurer of the Milwaukee Chapter of the Black Nurses Association, volunteers at Underwood Baptist Church for monthly blood pressure screening and health education events, is a Medical Staff Volunteer for an annual RunWalk, and serves as Secretary for the Milwaukee chapter of the Critical Care Nurses Association. She has also served globally, in Haiti and Africa. Tifuh intends to practice as an Acute Care Nurse Practitioner in a teaching hospital and work with patients with critical and complex illnesses. She also hopes to become a consultant regarding disparity issues and create educational programs to train healthcare workers in how to provide culturally competent care.