NPHF/Procter & Gamble Endowed          Scholarship in Gastroenterology 
2015-2016 Winner
Van Nguyen, RN, BS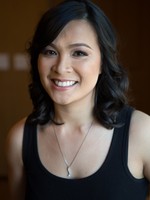 Van Nguyen, RN, BS is completing her MSN and Family Nurse Practitioner at Samuel Merritt University, Oakland, California at the Sacramento campus. Ms. Nguyen volunteers at primary care clinics in the community which provide services to multicultural, underserved patients. She will also be volunteering with an NP who specializes in gastroenterology where she plans to complete a portion of her preceptor hours. After graduation as an FNP, Ms. Nguyen plans to continue her work with the underprivileged and underserved, with a special interest in the field of gastroenterology. She also hopes to develop patient education materials related to preventive health, with a focus on gastroenterology screening and prevention.
The Nurse Practitioner Healthcare Foundation wishes Ms. Nguyen much success with her career goals of truly making a difference in the health of her patients as she embraces the NP role.
2011-2012 Winner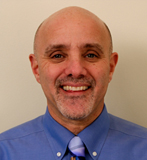 Jordan Hopchik, MSN, FNP-BC, CGRN, Colonoscopist
Jordan Hopchik is pursuing his Doctor of Nursing Practice at La Salle University in Philadelphia, Pennsylvania. Mr. Hopchik was the first nurse practitioner credentialed to carry out colonoscopy in the state of Pennsylvania and is nationally certified by the Society of Gastroenterology Nurses and Associates. He works as a colonoscopist performing colorectal cancer screening at the Philadelphia Veterans Affairs Medical Center and as a gastroenterology nurse practitioner. Mr. Hopchik's capstone project is to design and implement a formalized colonoscopy fellowship program for NPs at three VA Medical Centers in Northeastern Pennsylvania. His plan is to take the program nationwide in the future.