NPHF/Procter & Gamble Endowed          Scholarship in Gastroenterology 
2017-2018 Winner
Aaron Skiles, MSN, FNP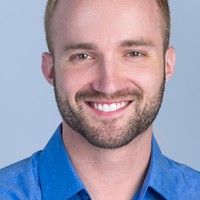 Aaron Skiles, MSN, FNP is enrolled in the Clinical Doctorate of Nursing Practice at the University of New Mexico, where he is an outstanding student, maintaining a 3.9 GPA. Aaron's work has been primarily focused on developing an integrated primary care program and consultative service for patients with Chronic Hepatitis C in an underserved county in New Mexico. With the goals of shortening the time between diagnosis and treatment and reducing barriers to participating in clinic visits, Aaron has conducted community outreach and educational programs which have expanded his ability to provide treatment to this vulnerable population. He provides outstanding care and coordinated services to the LGBTQ community, having obtained specialized education to serve this marginalized population. Aaron collects, reviews and interprets data on best practice treatment of Hepatitis C and HIV and is an instrumental resource for developing guidelines for New Mexico.
Aaron's future plans involve developing an effective model of care that other PCPs can replicate to help with the HCV epidemic.  As part of this plan, Aaron will utilize his leadership skills by mentoring NP and PA students to become involved in the care of this underserved, stigmatized population.
Exemplifying extraordinary leadership as well as a commitment to serve his community, Aaron is well- deserving of the NPHF/Procter & Gamble Gastroenterology Scholarship Award. 
2016-2017 Winner
Bethany Boveri, BSN, RN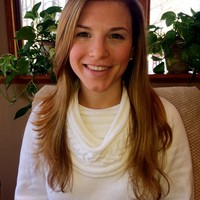 Bethany Boveri, BSN, RN is a student in the Masters of Science in Nursing/Family Nurse Practitioner program at George Mason University in Fairfax, Virginia. She currently works as an RN on the pediatric GI transplant unit at MedStar Georgetown University Hospital where she cares for GI transplant patients pre and post operatively. She is amazed at the positive attitudes of these children and their families as they face challenges and adversity in recovering from their complex illnesses. Upon finishing her Masters/FNP program, Bethany aspires to work in an outpatient specialty group, providing much-needed continuity between inpatient and outpatient care for children with serious GI disorders.  She believes a care plan focused on bridging care between inpatient and outpatient settings will benefit these special patients and their families, leading to better outcomes and happier, healthy kids.
2015-2016 Winner
Van Nguyen, RN, BS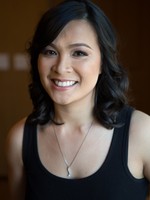 Van Nguyen, RN, BS is completing her MSN and Family Nurse Practitioner at Samuel Merritt University, Oakland, California at the Sacramento campus. Ms. Nguyen volunteers at primary care clinics in the community which provide services to multicultural, underserved patients. She will also be volunteering with an NP who specializes in gastroenterology where she plans to complete a portion of her preceptor hours. After graduation as an FNP, Ms. Nguyen plans to continue her work with the underprivileged and underserved, with a special interest in the field of gastroenterology. She also hopes to develop patient education materials related to preventive health, with a focus on gastroenterology screening and prevention.
The Nurse Practitioner Healthcare Foundation wishes Ms. Nguyen much success with her career goals of truly making a difference in the health of her patients as she embraces the NP role.
2011-2012 Winner
Jordan Hopchik, MSN, FNP-BC, CGRN, Colonoscopist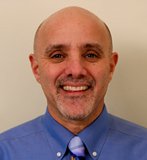 Jordan Hopchik is pursuing his Doctor of Nursing Practice at La Salle University in Philadelphia, Pennsylvania. Mr. Hopchik was the first nurse practitioner credentialed to carry out colonoscopy in the state of Pennsylvania and is nationally certified by the Society of Gastroenterology Nurses and Associates. He works as a colonoscopist performing colorectal cancer screening at the Philadelphia Veterans Affairs Medical Center and as a gastroenterology nurse practitioner. Mr. Hopchik's capstone project is to design and implement a formalized colonoscopy fellowship program for NPs at three VA Medical Centers in Northeastern Pennsylvania. His plan is to take the program nationwide in the future.